---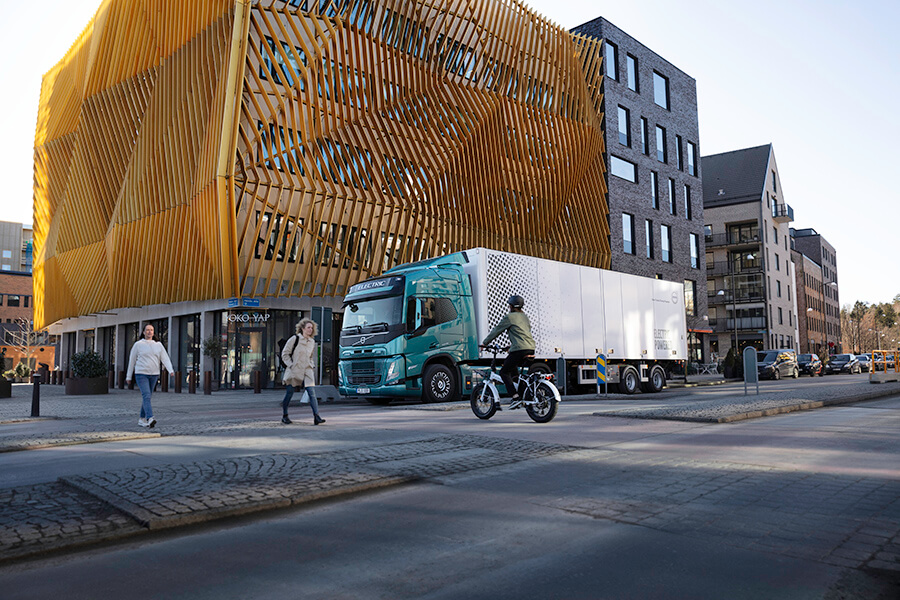 Manufacturers of heavy trucks have traditionally tried to make them quieter...but now Volvo is adding sound to some of its models!
The company has developed an acoustic alert system with unique sounds for its electric trucks, making pedestrians, cyclists and other road users aware of the approach of the otherwise near-silent vehicles.
There will be five different sounds – one for slowing down (which sounds like wind blowing through a pipe or tube), another for idling (like a musical note) and one for reversing (a repetitive "dong" sound – though nothing near as obtrusive as the high-pitched beeping used now for reversing trucks).
Moving forward is signal...
NZ Truck & Driver News - July 2021