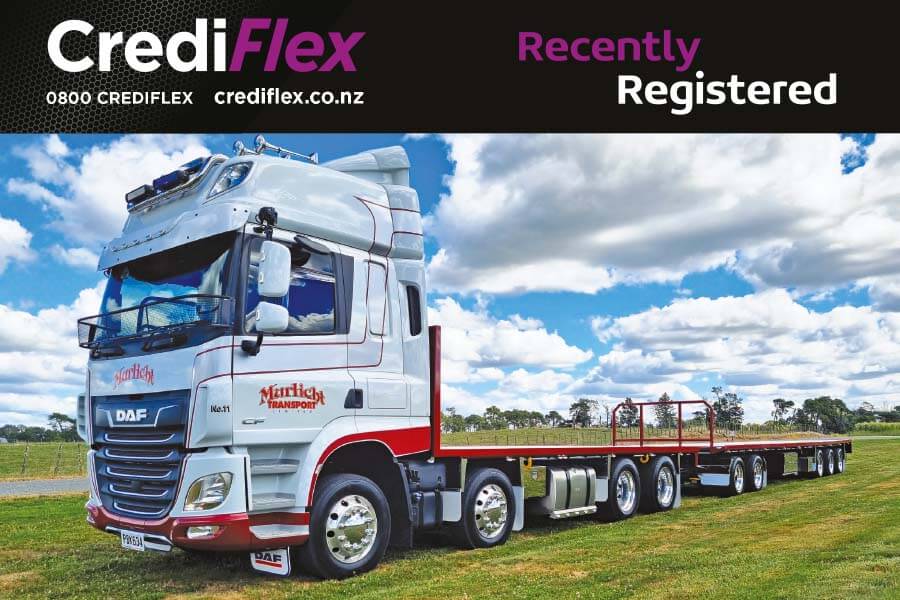 Crediflex Recently Registered - June 2022
New Zealand's new truck market continued its record-breaking form in April.
There were 407 new trucks (GVM of 4.5 tonnes or more) registered for the month, a 1.7% improvement on the best-ever April registration tally of 400 achieved in 2019.
April's figures grew total sales for the first four months of the year to 1713 units, according to official NZ Transport Agency data. That's a 31.2% increase on last year's 1306 registrations in the same period and just 0.7% ahead of the previous record of 1700 registrations set in 2019.
The new trailer market achieved 115 registrations in April – still 31 shy of 2018's record April performance of 146 registrations. The YTD... ...