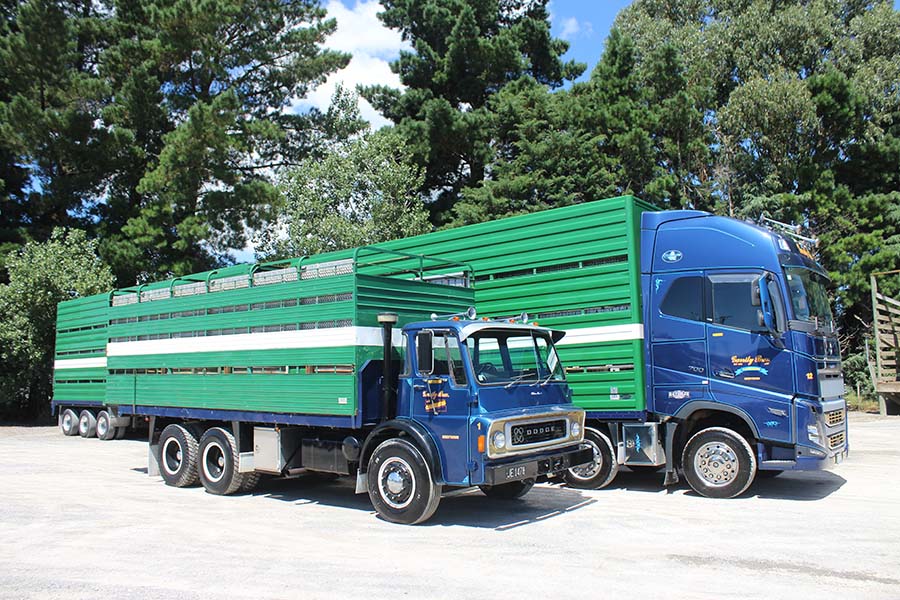 Double Coin Imaging Awards -
For just over 70 years a blue and green colour scheme has been the eye-catching signature for the trucks in the Wairarapa-based fleet of Garrity Bros. Transport.
It's a long time, but only just over half the company's history, which ticked over 130 years and has progressed from draught horses to Euro 6 HPMV trucks since Samuel Garrity founded the Greytown business in April 1893.
But Ian Garrity says the colour scheme on today's trucks came about largely by chance. The company colours had been red and black on a `37 Chev the family company ran just after the second World War.
"The story is the company ordered a new Bedford from the agent in Carterton.... ...