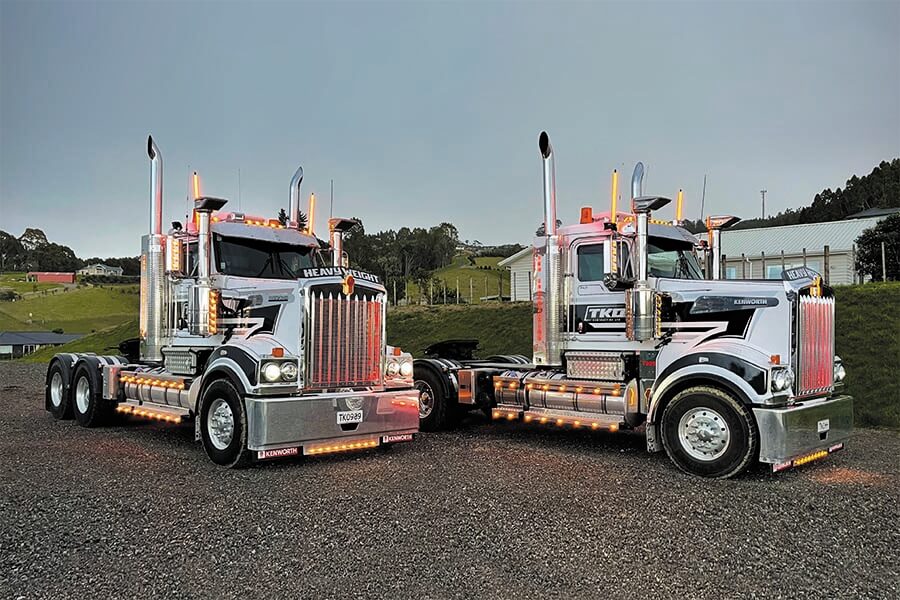 Double Coin Imaging Awards - October 2021
Generation Y Auckland transport operator Kohan Wilson's background shines through in the look of his fast-growing fleet of trucks.
The 35-year-old channels an interesting mix of a love of fast Mazda rotaries, old Holdens and Harleys, plus social media smarts, biker/skatie culture….
And memories of growing up being helluva impressed by big trucks with towering exhaust stacks coming down the road – loving how they looked like something out of Mad Max.
He's also clearly driven to succeed, entrepreneurial, not afraid to take risks, knows what he wants….and goes right after it.
The result of all that reveals itself these days in spectacular fashion. That's spectacul... ...