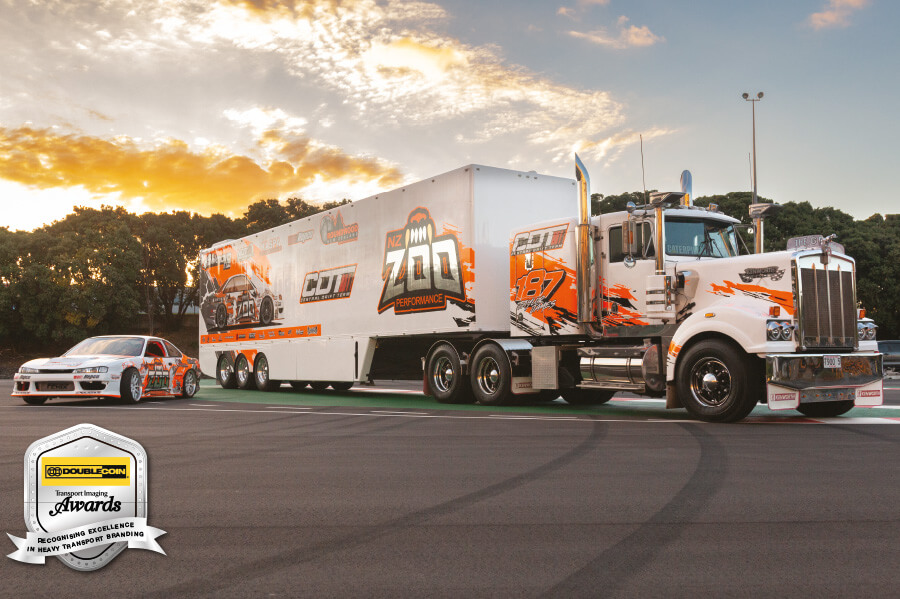 Double Coin Imaging Awards - May 2022
If you want to show off a truck colour scheme,add a big sleeper cab, but for the biggest impact possible, how about a tri-axle semi race car transporter?
That's the route taken by the Central Drift Team, whose driver Taylor James is a top contender in the D1NZ Pro class in a Nissan S14 Silvia.
Expanding the car's livery onto the canvas of the classic Kenworth T900 and its trailer has produced a real crowd-pleaser, and this month's finalist in the Double Coin Tyres Transport Imaging Awards.
The design is based on fluoro orange and features the race car, plus sponsor logos. Taylor worked with New Plymouth's Fp design to achieve the final result and is rapt how it has t... ...