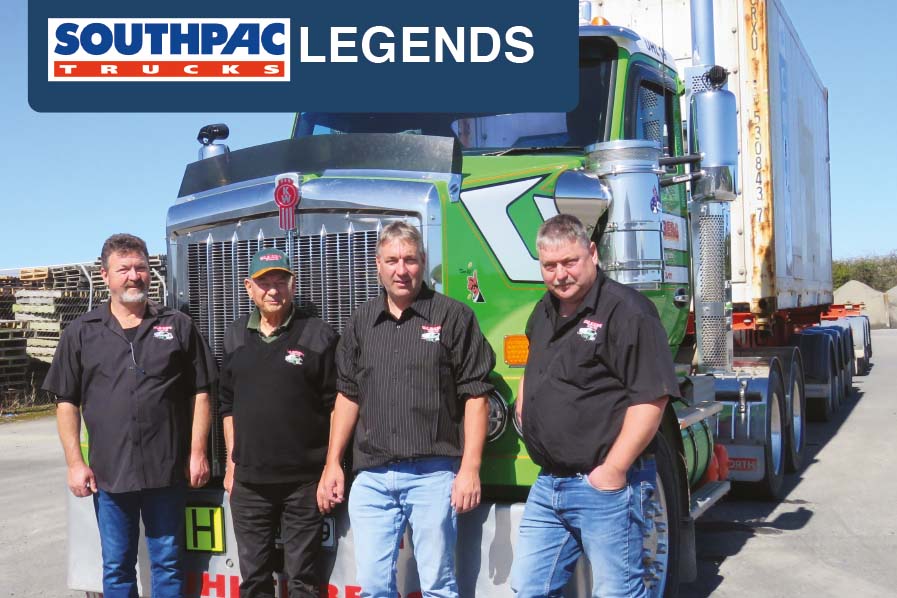 Southpac Legends -
Whether it's on the road or on the racetrack, the Uhlenberg name is hard to miss. They are a tight knit group that share a passion for the 'big gear', Speedway and stay true to their family virtues - and for that, they are this month's Southpac legends.
Uhlenberg Haulage was founded in 1966 by Mike and Carol Uhlenberg, but its origins extend back further to Mike's father, James (Tim) Uhlenberg, and his 80-acre dairy farm in Mangatoki.
"Tim was a farmer but had a love of machinery," says Daryl Uhlenberg. "He always had engines and cars like DeSotos and big American V8s, and that rubbed off on dad."
Mike Uhlenberg was born at Eltham in the Taranaki in 193... ...