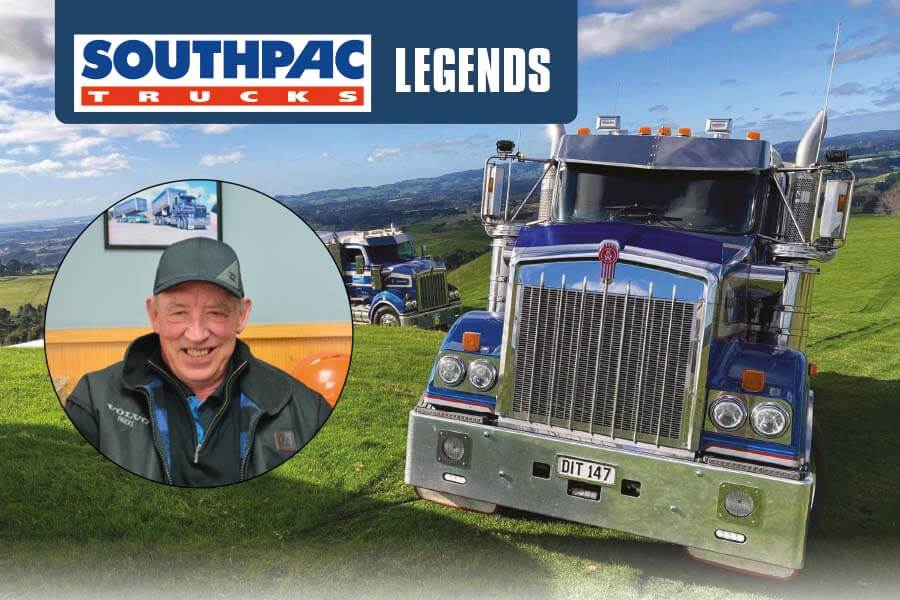 Southpac Legends -
Te Awamutu based operator Barry Stamp has been in the transport industry for around half a century. Over the time he has successfully been at the helm of a business that introduced scores of drivers (including his son Mitch) into the industry, and that's why he's a Southpac legend.
"I don't really know what got me into it" was how Barry opened up our conversation, "I started driving trucks for something to do and have been doing it ever since." Barry laughs.
Of course these are tongue in cheek statements but Barry Stamp has evidently come a long way from his first job, which was working on sheep stations in Gisborne.
Stamp says, "I quickly realized that ... ...