Southpac Legends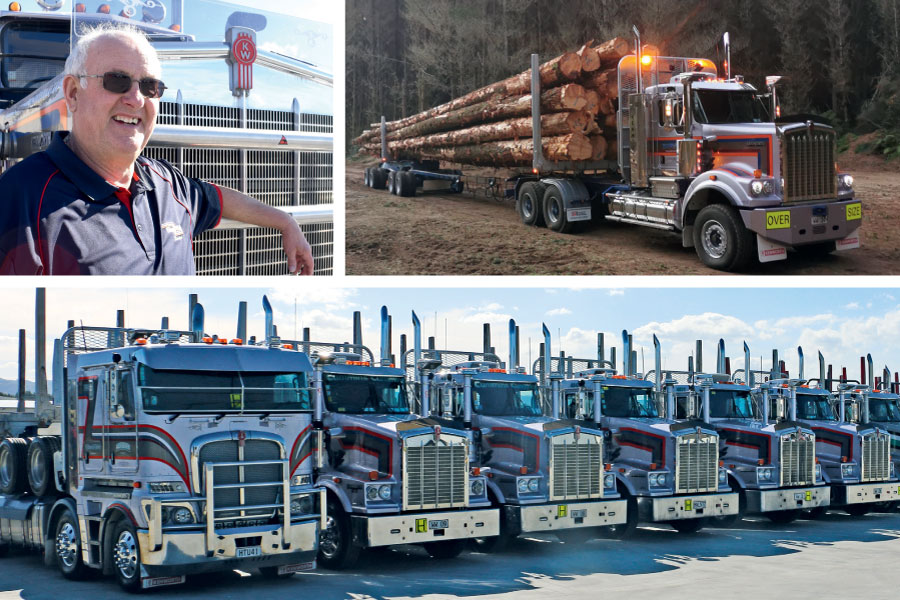 Under the Radar - Peter Withington
Legends - September 2020
Celebrating over a half century in engineering and the last twenty-five years of that with Williams & Wilshier, you could say that Peter Withington has seen it all. However this modest engineer whose philosophy is to 'always put back into the Industry' has throughout all these years, managed to stay under the radar - that is until now thanks to Southpac Trucks Legend series..
Peter's first real encounter with an engine came when he was still at school. His father was a hotel manager in Milford Sounds and one of the tractors that frequented the Milford track reported a faulty clutch. Peter says, "a guy, Bruce Hoffman was his name, came all the way from his shop in Invercargill t... ...
In safe hands - Jeff Mear
Legends - August 2020
WHEN IT COMES TO THE NEW ZEALAND Trailer-building industry, the Mear family name ranks up there as one of the best. However, 'second-generation' Jeff Mear is not only proud to be carrying on the family tradition but he is also continually seeking to advance and assist the industry in areas such as safety, understanding and productivity. And that's why he's been selected as our first in the series of Southpac Trucks - Legends
Industry veteran, Jeff Mear is the Co-owner, Sales Manager and Director of Trailer Manufacturer Fruehauf NZ. Based in the head office in Wiri, his experience spans well over three decades but you could say that his passion for the industry extends... ...
NZ Truck & Driver Magazine
Read Now