Fleet Focus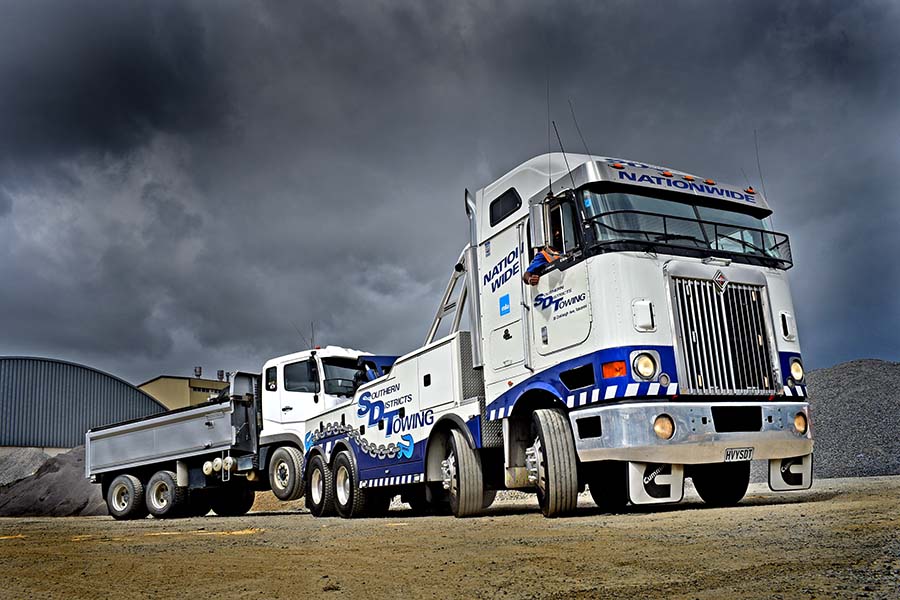 The Accidental Towie | Fleet Focus
When Auckland towtruck business owner Evan Watson died 11 years ago, for wife Pam things could hardly have been worse.
In two harrowing years she'd seen him slowly, inexorably lose his battle with cancer.
Now she was facing, alone, the fight of her life – forced to push aside her grief and focus everything on saving their business.
It demanded the 47-year-old step up from her past role looking after the admin side of Southern Districts Towing, to fully take over running the whole show.
The challenges of being a woman boss in the male-dominated towing industry scarcely rated – not compared to what else she was confronted with.
The rent on SDT's sprawling Manukau City base was an eyewatering figure per year…and while Evan had been terminally ill, the towing industry, the country – in fact, the whole world – had plunged into a recession, thanks to the Glo...
Fleet Focus - February 2021
Passion Projects | Fleet Focus
There were moments in West Auckland transport operator Richie Malam's education that he really enjoyed: Like watching all the trucks go past his school. LOL.
During lunchtimes and intervals, "I used to stand at the fence and watch Barry Butterworth go past in the Black Bitch." Yep, the black Kenworth W924AR tractor unit owned (and given its now totally un-PC name) by the legendary Kiwi "outlaw" speedway racer and truckie.
With Richie being a Westie, some of the locals were among his favourites: The Lendich and Antunovich Contracting trucks, for instance. And other contractors like Ian Spedding, the Lipanovichs and their Macks and the R.E. Jackson trucks. In fact, Richie's first ride in a Kenworth was in Spedding's first KW, in the mid-1970s.
The thing is that Richie is not only the son of a truckie….he's also proudl...
Fleet Focus - December 2020
Looking after the locals | Fleet Focus
After 30 years spent working for Northland's flagship trucking company, United Carriers – looking after its loyal local customers – Doug Wilson hated it when big, Aussie-based corporate Toll took over.
He'd happily worked his way up from tyre fitter to dispatching and managing some divisions of the 220-strong fleet by the time the Toll Group bought the 65-year-old company outright, in 2008.
He tried to adapt to working under the new corporate regime, but sums up: "When Toll took over I thought 'nah – not for me.' Toll were only interested in big customers and none of the small ones."
Within a year he quit – and established Northern Rural Haulage. It was a company founded on the basis of looking after the locals.
Even better than that – it would be run by a local, who knew the Northland farming ...
Fleet Focus - November 2020
NZ Truck & Driver Magazine
Read Now