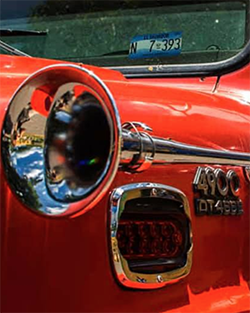 Let's make some NOISE!
Posted: 07-Apr-2020 |
We would like to take a moment to ask for your support Friday 10th at 3pm.

This Friday it will be Good Friday and no matter your beliefs or your religion, we're all fighting the same thing right now - COVID-19.

We are looking for everyone to stand together and support all the essential workers out there, by blowing your horn at 3pm as a way of saying thanks, thanks to you and thanks to them.

We all know we need to support each other, from the Truckers, Courier Drivers, Nurses, Doctors and Health Workers, to Supermarket staff, Essential food and product manufacturers and Emergency Services - ALL the essential workers out there. So show you care by blowing your horn.

Trucks, cars, buses, bikes and trains, Blow your horns and let's hear the support.

Come on everyone, let's stand together on Friday, April 10th at 3pm and let's make good Friday great - LET'S MAKE SOME NOISE!
NZ Truck & Driver Magazine
Read Now